Medicare Part D – Drug coverage
The drug business has transformed from the "Snake Oil"  days of a major part of American Society. The Cost of such benefits, however,  for many, is a major part of their financial expenses.   For this reason Part D, Drug Plan,  was created for those on Medicare.  It is common knowledge that as we age, the potential need for prescriptions increase.
Part D Drug Plan
The cost of drugs, a major conversation topic among retirees for years.
Controlling the cost.
Affording the prescribed drugs.
Very few people are totally happy
with the options available.
In order to comply with regulations, one needs to have " Credible Coverage".   That can be done with a Part D Drug Plan, VA Benefits, Advantage Plan, Employer or Union benefits.  If you elect to not enroll in a drug plan, which is an option.  Should you need a drug plan benefits at a later time, you will have a penalty which is in addition to the regular premium.
The Part D is only available from an insurance company. It is regulated by Medicare, but not sold by Medicare. It is sold as an independent insurance plan to accompany the purchase of a supplement. It also is available as part of a Part C plan – HMO or PPO. There are restrictions as to when you are able to purchase the plans and other regulations that you should be aware of. Please contact us to review your needs and the plans or options available to you.
Using this plan, you will have a monthly premium, unless a part of a Plan C, and co-pays. The drugs are classified by the company into "TIERS". Each tier will have own co-pay as set by the company. They will vary from company to company. This same structure will carry over to the Advantage plan, but without the premium.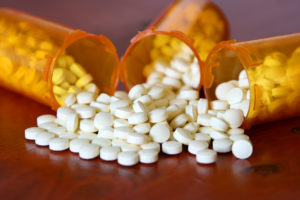 Part D, Drug Plan cost o

ptions
One option used is to order drugs from Canada.  The prices are lower and the quality is good. I have heard good reports regarding Canadian, India. British orders. One client had been recommended by her Dr. Contact Clayman in Canada   You might consider contacting them for more information. 
I am only sharing this information.  I do not provide any warranties for Clayman's or any other source.
In Florida, many of the Antibiotics are free at Publix.   Check with your local store.
Many pharmacies will have Tiers 1 & 2, basic generic drugs at a low cost.  Have your Dr. Prescribe a generic whenever possible.
If the required drug is expensive, consider contacting the company for discounts.
I have also seen companies and organizations able to assist in lowering high priced drugs.
The Donut Hole
The Donut Hole: The common term used to describe the " Coverage Gap Stage ". After hitting a usage limit, your co-pays will change. This section will last until you attain another higher usage limit. Then you will hit the " Catastrophic Coverage Stage".
Again, there are a lot of details that cannot be adequately covered here.