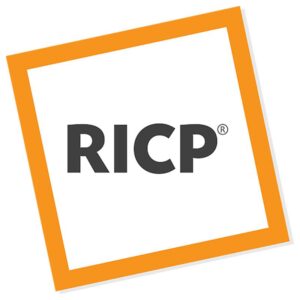 RICP

®
For many this is a new designation that goes beyond many of the prior designations.  Focusing on Lifetime income for the client. Making improvements in order to be prepared for the  "What If's"  that occur in life.
It has been found that many Adviser's were concentrating on accumulation.  More important was that what assets you had, lasted your lifetime.
Stressing the Income for your Lifetime.  Because we as a nation are living longer, the need for better planning is required.
The  "What If's"  have been compiled into a list we call 19 risk's  facing retiree's.  These are all taken into consideration.  Retirement is not only about how much money you can set aside if it's lost through neglect.
Working with clients from the Medical plans through finances and estate plan concerns.  The most complete approach from any designation.
Forbes, a noted financial magazine did an article regarding the RICP®  Designation.
  Go to:   Forbes report – RICP
For more information about the RICP® and The American college, please follow these 2 links.